Homemade Crunchy Granola
A hearty crunch that's filled with fiber—a great way to start the day.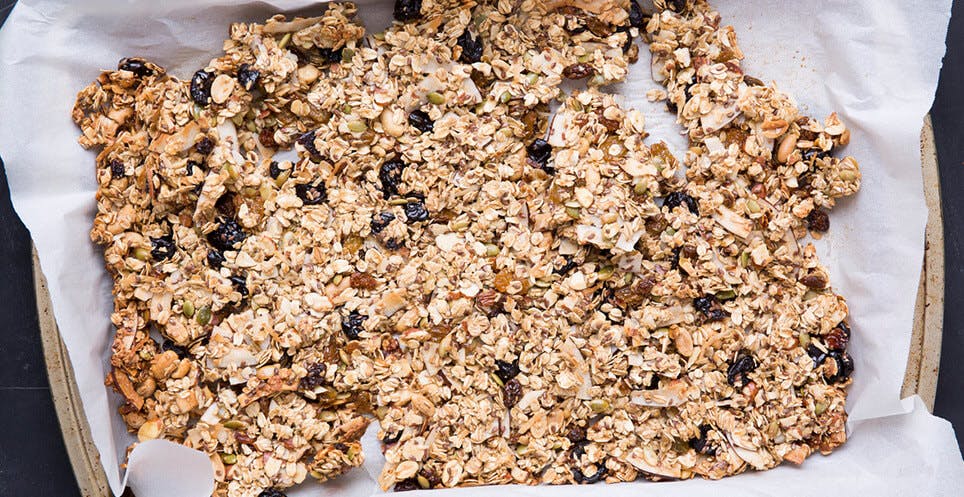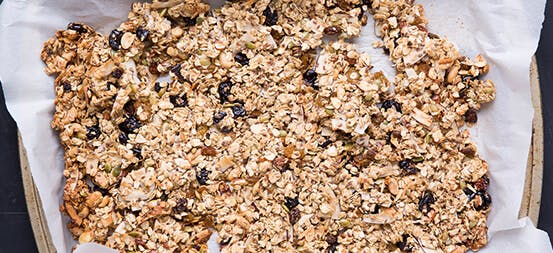 Makes: 4 servings
Prep time: 10 minutes
Total time: 1 hour
Ingredients:
1 cup raw oatmeal
2 tablespoons honey
¼ cup chopped walnuts
2 tablespoons golden raisins
⅛ teaspoon salt
8 teaspoons Benefiber Original
Directions:
Preheat oven to 250 degrees.
Combine all ingredients except for raisins on a sheet pan and place in oven stirring regularly until dry and lightly toasted (about 45 minutes.). Mix in raisins.
Nutritional Information (Per 1 Serving):
Contains 2 teaspoons of Benefiber (2 teaspoons = 3 grams of fiber)*
Calories: 189
Protein: 5g
Carbohydrate: 31g
Dietary Fiber: 6g
Sugars: 12g
Total Fat: 6g
Saturated Fat: .7g
Cholesterol: 0mg
Calcium: 21mg
Sodium: 75mg
Add fiber to your diet and save with a coupon.