About Benefiber
Benefiber helps support good digestive health.*
What is Benefiber?
Benefiber contains plant-based prebiotic fiber that fits into any lifestyle. Benefiber is a simple way to help you get the daily recommended amount of fiber to help support good gut health.*
What is Benefiber used for?
Benefiber nourishes the goodness inside your gut to help you maintain good digestive health*. Learn more about using fiber supplements how to fit fiber in your life, and what makes Benefiber different (hint: it's the prebiotic fiber).
Add it to water or coffee in the morning.‡ Bake or cook with it. Enjoy the convenience of easy-to-take Benefiber Chewables, or try our tasty Benefiber Prebiotic Fiber + Probiotics Gummies. It's that simple. Find out which Benefiber product is right for you:
Prebiotic Fiber + Probiotics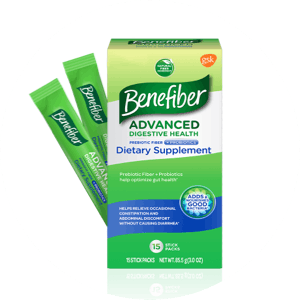 On-the-go prebiotic fiber and probiotics in one product that promotes gut health. Helps relieve occasional constipation and abdominal discomfort.*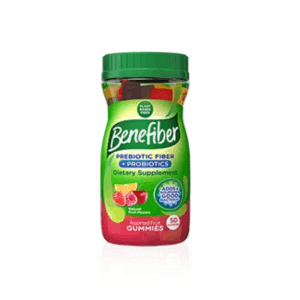 Prebiotic fiber AND probiotics packed into a delicious gummy to help optimize gut health.* It's the first time Benefiber has included prebiotic fiber and probiotics in a single product.
*These statements have not been evaluated by the Food and Drug Administration. These products are not intended to diagnose, treat, cure or prevent any disease.

**Clinical studies show benefits with regular use.

Use as directed.

‡Not recommended for carbonated beverages.