Blueberry Muffin
Make these ahead and then freeze them, so you always have a fiber-packed snack handy.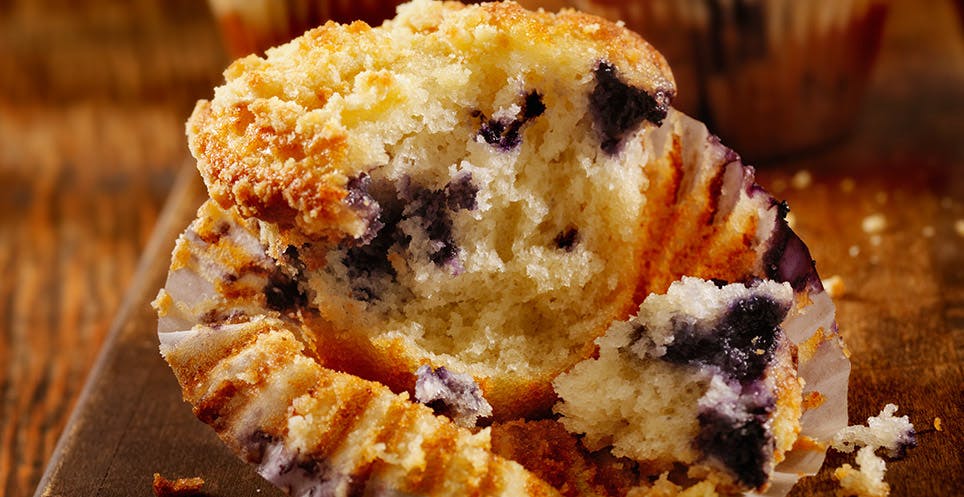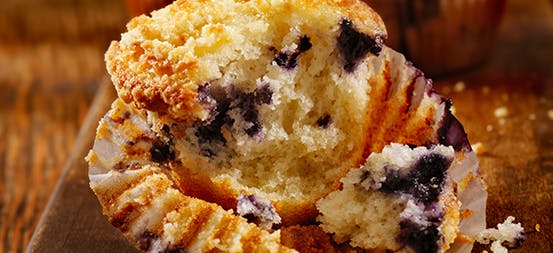 Makes: 6 muffins
Prep time: 10 minutes
Total time: 30 minutes
Ingredients:
½ cup plus 2 tablespoons skim or soy milk
¼ cup unsweetened applesauce
1 small egg
½ cup all-purpose flour
½ cup whole wheat flour
¼ cup sugar
1 ½ teaspoons baking powder
12 teaspoons Benefiber Original
¼ teaspoon salt
½ cup fresh blueberries
Directions:
Preheat oven to 375 degrees. Spray muffin pan with non-stick cooking spray.
In a large bowl, combine milk, applesauce, and egg in a small bowl and set aside.
Once thoroughly combined, stir in flours, sugar, baking powder, Benefiber, and salt. Stir with a spoon just until the flour is moistened (batter will be lumpy). Fold in blueberries. Divide batter among 6 muffin cups. Bake until golden brown, about 18 minutes.
Nutritional Information (Per 1 Serving):
Contains 2 teaspoons of Benefiber (2 teaspoons = 3 grams of fiber)*
Calories: 149
Protein: 4g
Carbohydrate: 32g
Dietary Fiber: 5g
Sugars: 12g
Total Fat: 1g
Saturated Fat: 0g
Cholesterol: 27mg
Calcium: 109mg
Sodium: 239mg
Add fiber to your diet and save with a coupon.