Frittata With Sweet Peppers and Onions
Easy enough for a breezy weekend brunch with friends.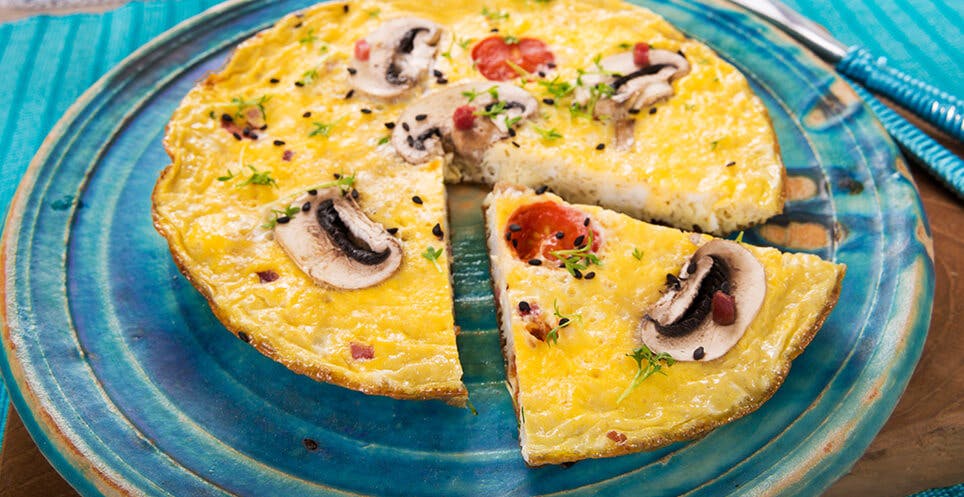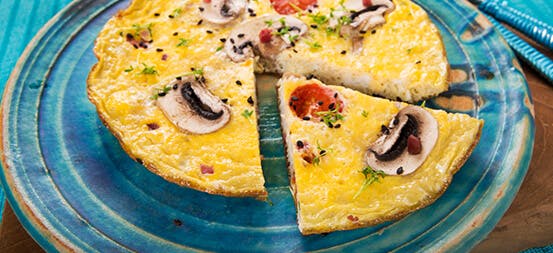 Makes: 4 servings
Prep time: 10 minutes
Total time: 35 minutes
Ingredients:
Cooking oil spray
1 red sweet pepper seeds removed and sliced
1 sweet onion, sliced thinly
1 cup thinly sliced chard (can substitute spinach, kale, etc.)
3 egg whites
2 eggs
8 teaspoons Benefiber Original
2 tablespoons nonfat plain yogurt
2 tablespoons grated parmesan cheese
Freshly ground black pepper to taste
Directions:
Preheat oven to 350 degrees. Heat a 9" oven proof skillet over medium heat. Once pan is hot, spray with cooking oil spray. Add pepper and onion and cook until onions are soft, about 3 minutes. Remove from pan, wipe pan clean and spray with cooking oil spray.
In a medium sized bowl, whisk together egg whites, eggs, Benefiber, yogurt, parmesan cheese and pepper.
Place chard in the skillet and top with the egg mixture. Bake until eggs are set in the center, about 15-20 minutes. Serve warm or at room temperature.
Nutritional Information (Per 1 Serving):
Contains 2 teaspoons of Benefiber (2 teaspoons = 3 grams of fiber)*
Calories: 106
Protein: 8g
Carbohydrate: 10g
Dietary Fiber: 4g
Sugars: 3g
Total Fat: 4g
Saturated Fat: 1.4g
Cholesterol: 109mg
Calcium: 78mg
Sodium: 151mg
Add fiber to your diet and save with a coupon.