Benefiber Healthy Shape is a clear, taste-free and completely dissolvable plant-based prebiotic fiber powder that helps you feel fuller longer.* **

Available in 33 and 67 servings.
Uses
For ages 12 and above, stir 1 rounded tablespoon of Benefiber Healthy Shape into 8 oz. of beverage or soft food (hot or cold), two times daily. Stir well until dissolved (up to 60 seconds.)
For children under 12 years, ask a health professional before use.
Supplement Facts
Serving size: 3 ¼ tsp (7g)
Servings Per Container: 33

§ The wheat has been processed to allow this food to meet the Food and Drug Administration (FDA) requirements for gluten-free foods.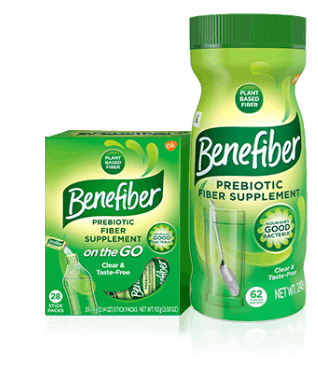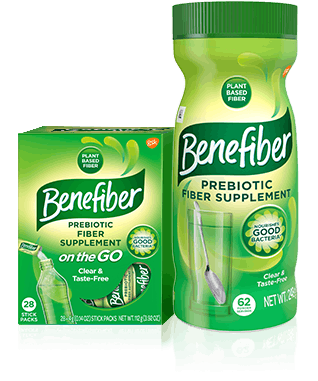 Get More Fiber in Your Life
Try Benefiber Original, plant-based prebiotic fiber that's available in different sizes to fit your lifestyle.
*These statements have not been evaluated by the Food and Drug Administration. This product is not intended to diagnose, treat, cure or prevent any disease.
Use as directed.
**Clinical studies show benefits with regular use.
Use as directed.
#Percent Daily Values (DV) are based on a 2,000 calorie diet.