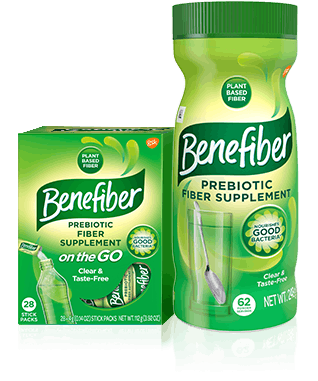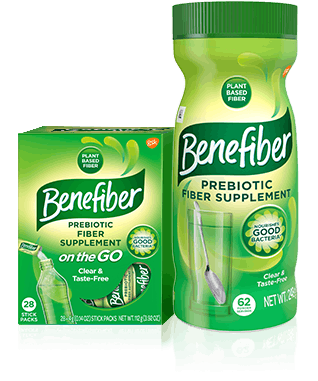 Clear, taste-free Benefiber powder is plant-based prebiotic fiber that nourishes the good bacteria that exist naturally in your gut.*
Available in 38, 62, 125, and 190 (Club Pack) servings.
Uses
For ages 12 and above, stir 2 teaspoons of Benefiber Original into 4-8 oz. of beverage or soft food (hot or cold), three times daily. Stir well until dissolved (up to 60 seconds.) Not recommended for carbonated beverages.
For ages 6 to 11, use half the recommended dose.
For under 6 years, or if you are pregnant or nursing a baby, ask a health professional before use.
Keep Benefiber Original out of reach of children.
§ The wheat has been processed to allow this food to meet the Food and Drug Administration (FDA) requirements for gluten-free foods.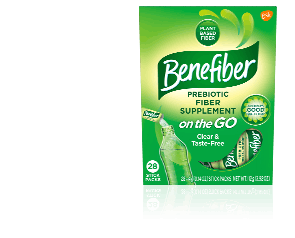 On-the-Go
Stick Packs
Get a fiber fix with Benefiber Stick Packs — premeasured single-serve sticks that make it easy to add plant-based prebiotic fiber to your diet anytime, anywhere.

Available in 28, 48, and 72 (Club Pack) servings.