Scrambled Eggs With Spinach on Whole Wheat English Muffin
With 9 grams of dietary fiber, this breakfast will help get you through that 11am meeting.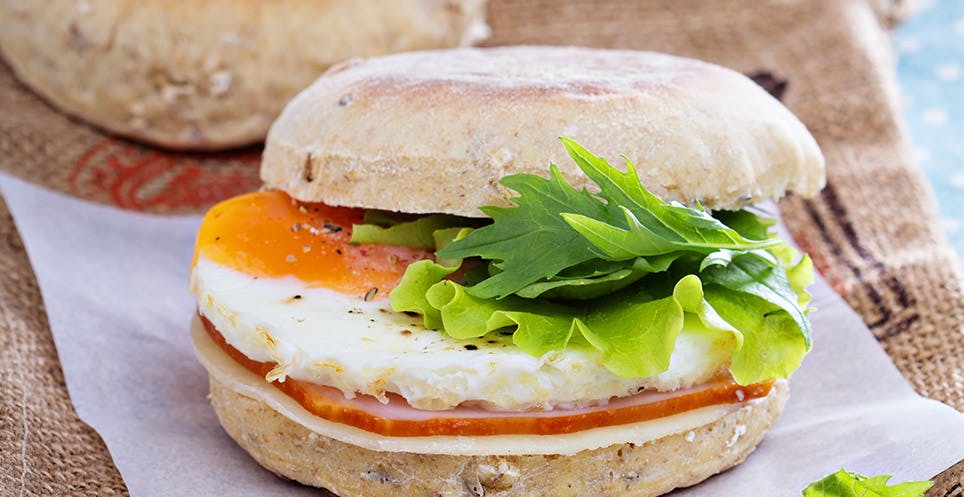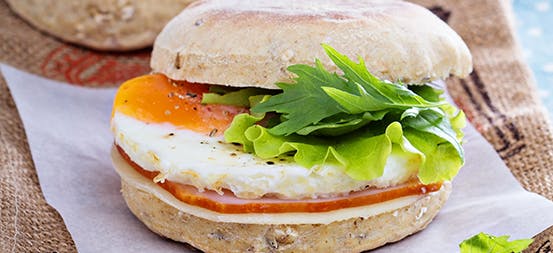 Makes: 1 serving
Prep time: 5 minutes
Total time: 10 minutes
Ingredients:
Cooking oil spray
1 tablespoon sliced spring onion
1 Whole Wheat English Muffin sliced in half
1 egg plus 1 egg white scrambled with a fork
8 teaspoons Benefiber Original
1 cup fresh spinach
Pinch of salt
Black pepper to taste
Directions:
Heat medium-size heavy bottom skillet over medium heat. Spray pan with cooking oil spray and add spring onion, cook for 2 minutes.
While spring onion is cooking, toast English Muffin in a toaster or oven.
Whisk together egg, egg white and Benefiber. Add egg mixture to the spring onions and cook for 2 more minutes, stirring constantly. Add spinach and fold in to egg mixture until wilted, about 1 minute. Season with salt and pepper.
Assemble by making a sandwich in the English Muffin with egg mixture.
Nutritional Information (Per 1 Serving)
Contains 2 teaspoons of Benefiber (2 teaspoons = 3 grams of fiber)*
Calories: 249
Protein: 17g
Carbohydrate: 33g
Dietary Fiber: 9g
Sugars: 1g
Total Fat: 7g
Saturated Fat: 2g
Cholesterol: 212mg
Calcium: 126mg
Sodium: 466mg
Add fiber to your diet and save with a coupon.