Cannellini Bean and Vegetable Soup
Simple, fast and filling! This soup is another great way to get extra fiber by adding clear, taste-free Benefiber right into the broth. It's good for your gut health and is loaded with antioxidants.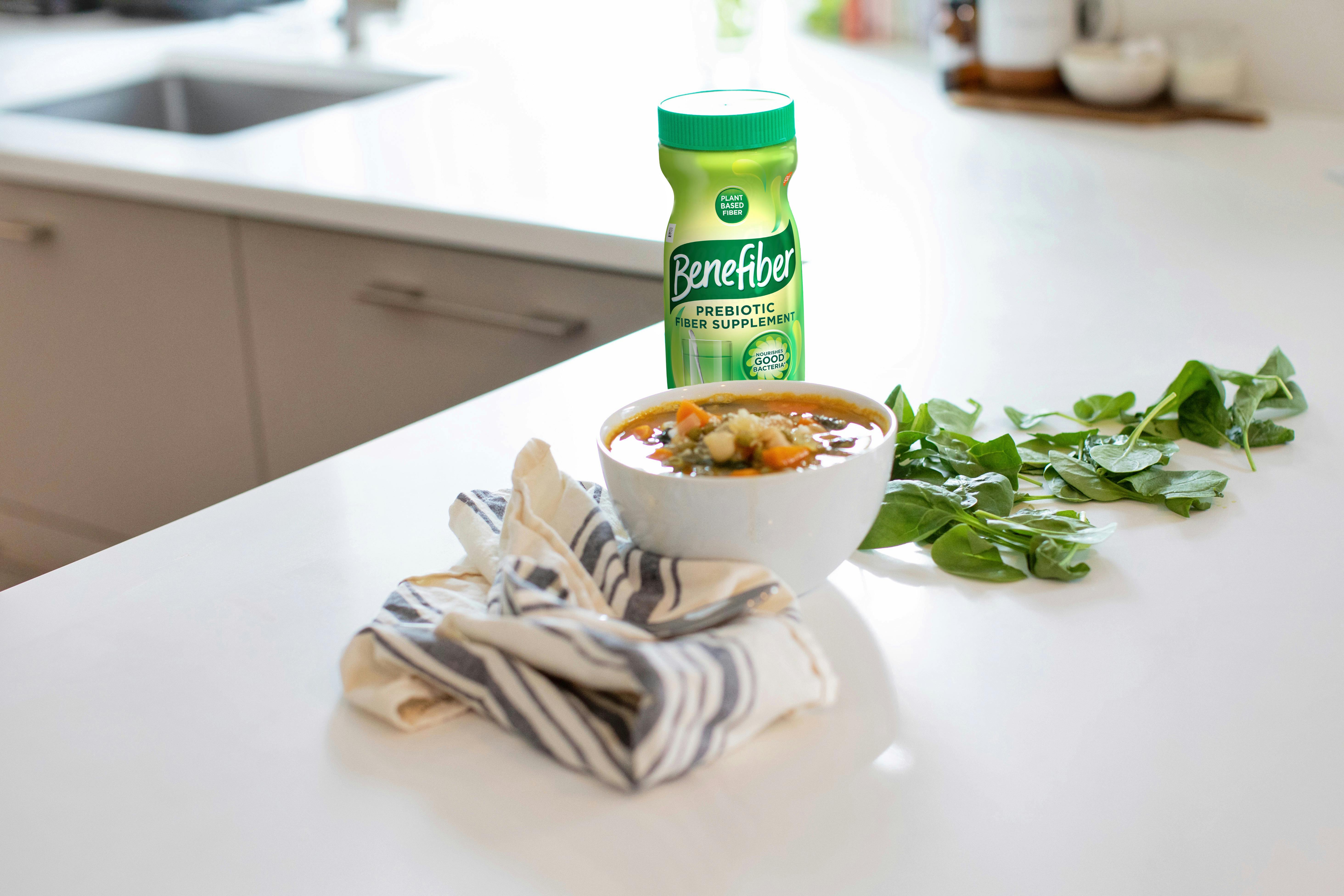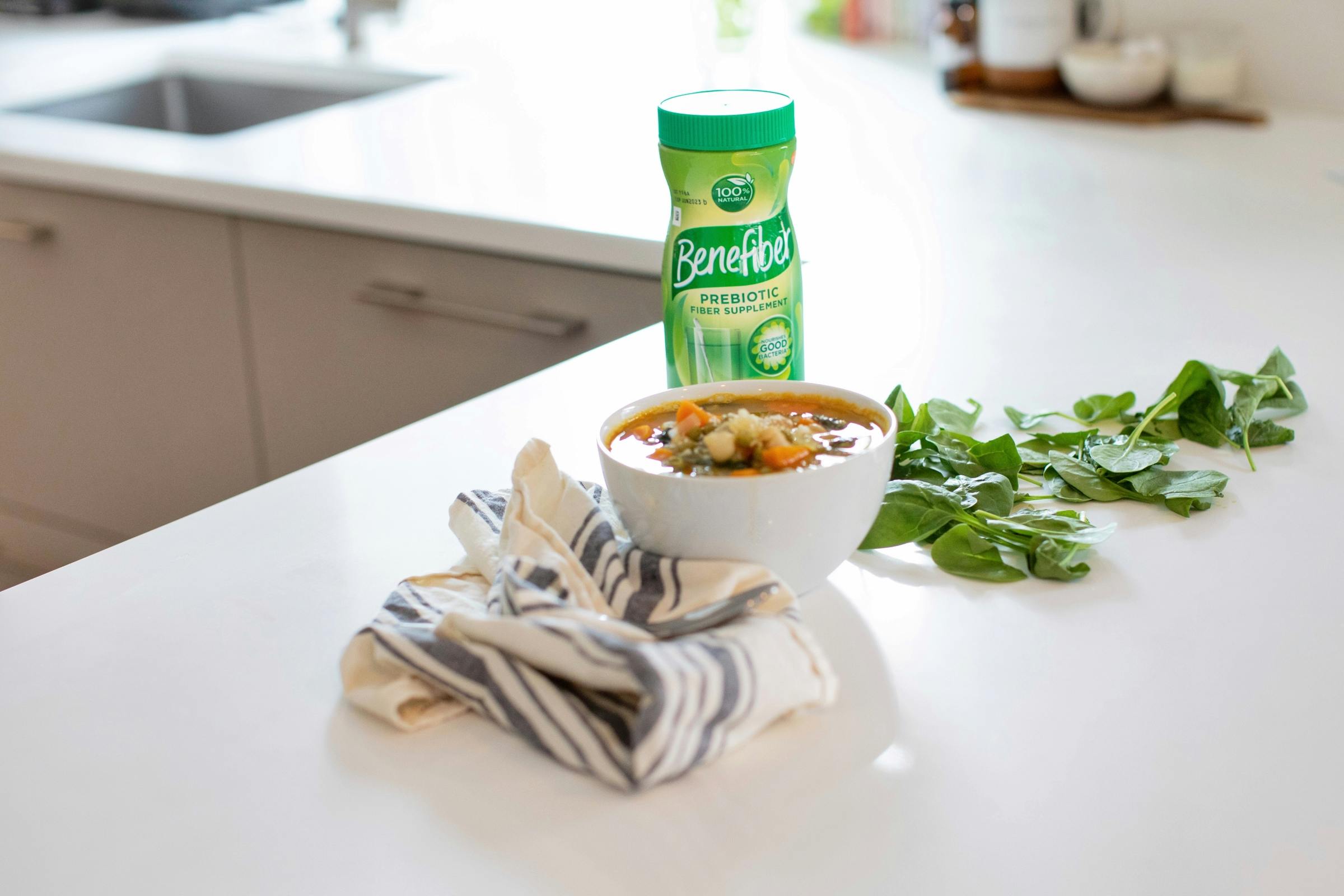 Makes: 4 servings
Prep time: 15 minutes
Total time: 20 minutes
Ingredients:
8 teaspoons Benefiber Prebiotic Fiber Supplement
1 medium onion, chopped
3 1/2 cups low sodium vegetable broth
2 tablespoons olive oil
2 garlic cloves, minced
1 cup carrots, chopped
1 cup peas
2 cups water
Parmesan cheese rind
4 cups baby spinach
1 14 ounce can cannellini beans, rinsed and drained
2 tablespoons parmesan cheese
Directions:
Heat oil in pot over medium heat. Add onion and garlic, stirring frequently until softened, about 5 minutes.
Add carrots, peas, broth, and water. Add parmesan cheese rind. Cook, partially covered, 15 to 20 minutes, or until carrots are softened. Then, add spinach.
Reduce heat to low. Add beans and gently simmer uncovered for 3 minutes.
Add in Benefiber and season with salt and freshly ground black pepper to taste before serving.
Remove parmesan rind. Sprinkle with fresh parmesan cheese.
Enjoy!
Add fiber to your diet and save with a coupon.