Almond Butter Chocolate Balls
This recipe is the perfect combo of protein, healthy fat and extra fiber from Benefiber.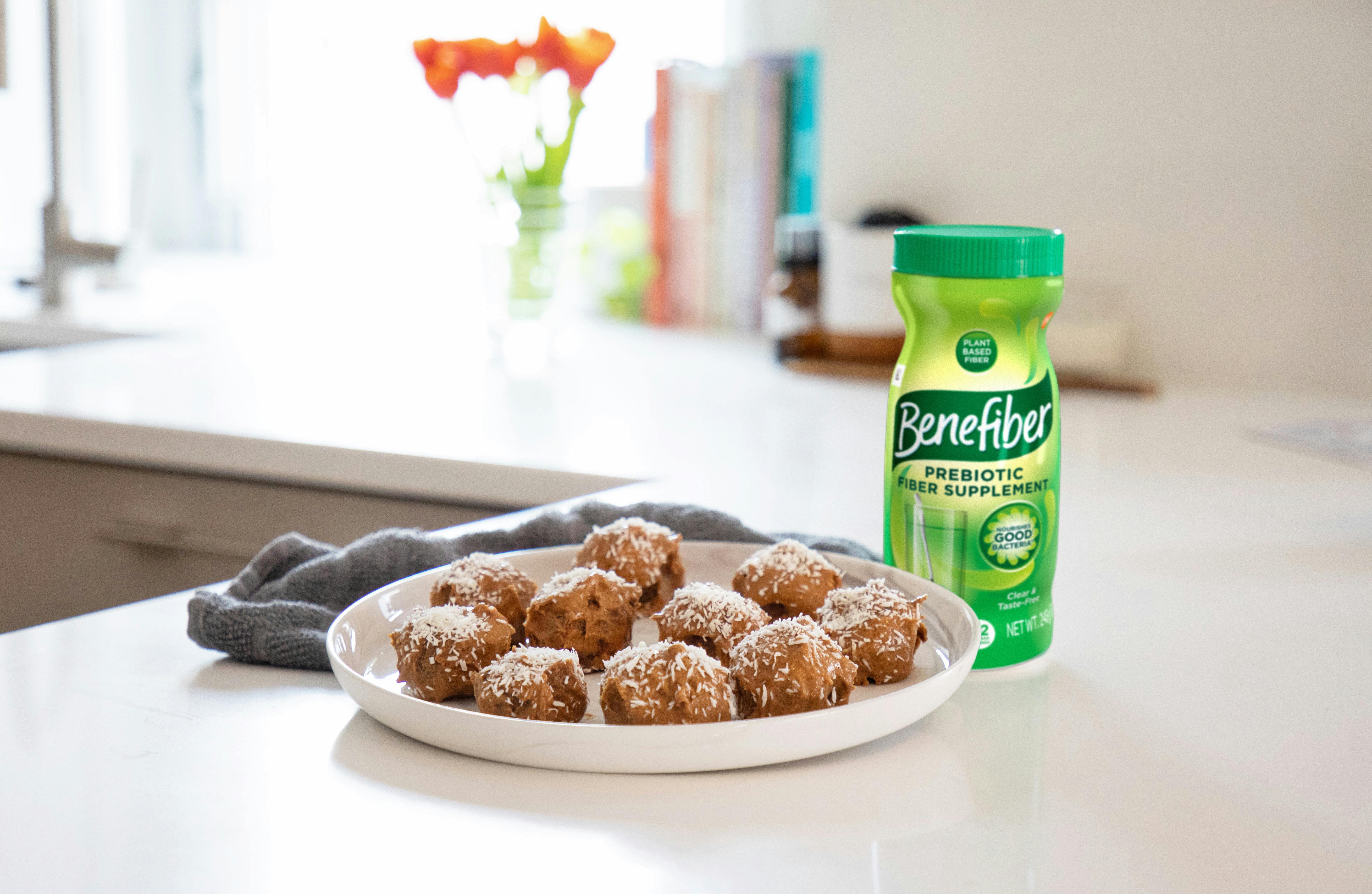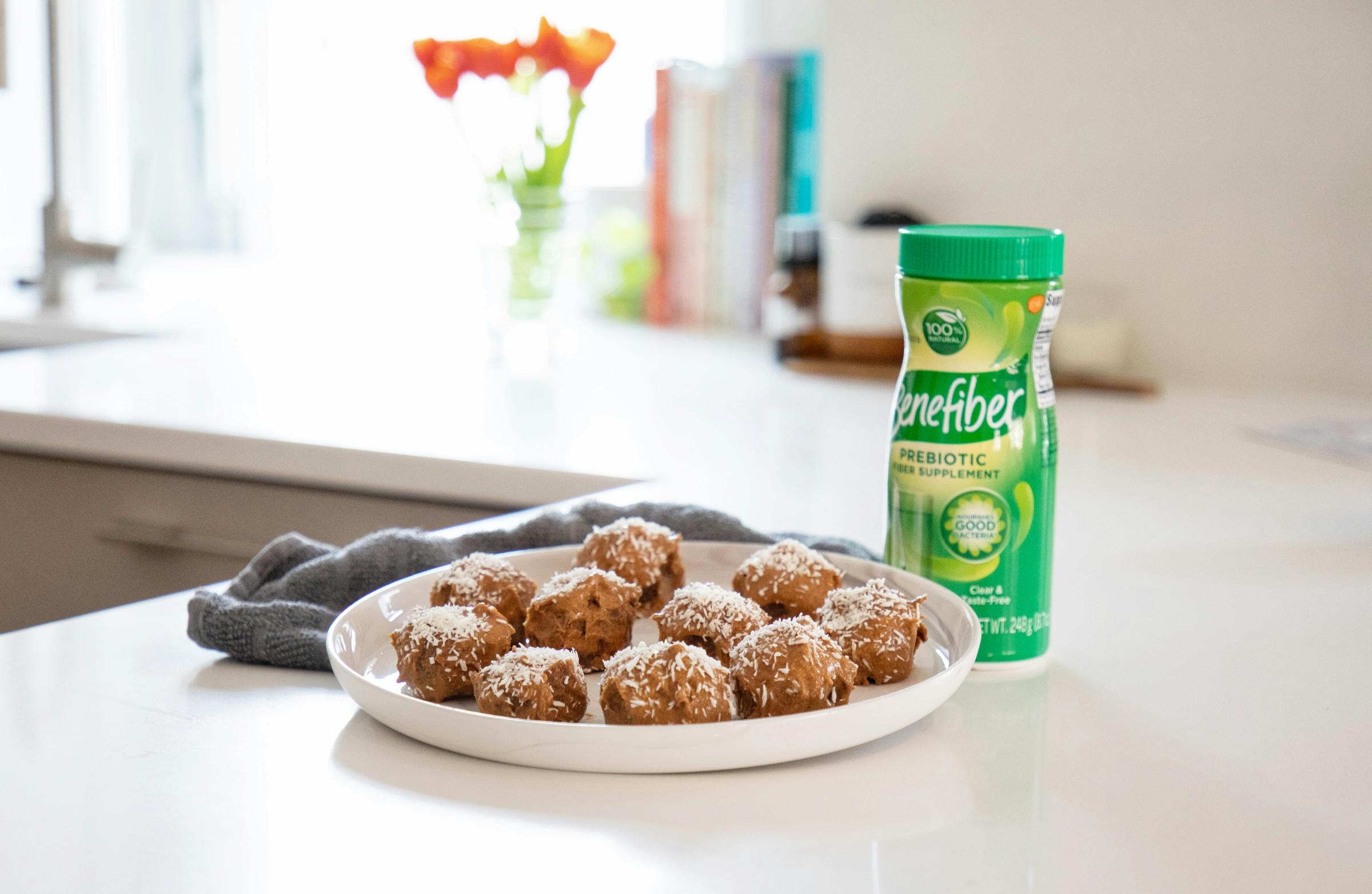 Makes: 6 servings
Prep time: 10 minutes
Total time: In freezer 2 hours
Ingredients:
6 teaspoons Benefiber Prebiotic Fiber Supplement
1/2 cup almond flour
1/4 cup almond butter (and 1 cup set aside)
1 scoop chocolate protein powder
1 teaspoon ground flaxseeds
4 tablespoons honey
½ cup unsweetened, shredded coconut
water (as needed)
Directions:
Combine chocolate protein, almond flour, Benefiber, flaxseeds, almond butter and honey.
Add water slowly as needed and mix until dough becomes desired consistency.
Roll dough into balls, place on tray and put in freezer for at least 1 hour.
Microwave the almond butter that was set aside immediately prior to taking balls out of freezer.
Using gloves, roll balls in almond butter, covering generously. Then roll in coconut and place back in freezer for 1 hour.
Enjoy!
Add fiber to your diet and save with a coupon.